The Laurentians Who are Now Giving More
Recently, we've noticed that some Laurentian donors are deciding to increase their philanthropic giving to the University. They are adding to their monthly or annual contributions. These donors say they want to help St. Lawrence through the changes put in place to mitigate the spread of COVID-19 and they recognize that some Laurentian donors can't give as much — or at all — right now.
"I was a scholarship student and depended on financial aid to be able to attend St. Lawrence all those years ago," BJ Blodgett '72 says. "I was also the first person in my family to attend a four-year college. I think about those students who would truly blossom and thrive at St. Lawrence, as I did, who might not be able to return to that experience. COVID-19 has affected us all, directly and indirectly. If my extra 'bump' in giving can help a student return to campus, then I'm all in!"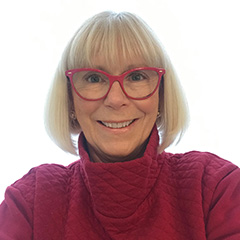 BJ Blodgett '72
Among those Laurentians who are now giving more, a few are directing the University to use their additional contributions in new or different ways. For example, a donor who is funding an endowed scholarship has added unrestricted giving that St. Lawrence can use to meet emerging needs as they arise.
"This type of blended giving is a great help to St. Lawrence," Tom Pynchon says. He's vice president of University Advancement. "While our regular donors continue to demonstrate the commitment that allows St. Lawrence to work through these uncertain times, additional unrestricted gifts have helped support urgent needs, like those of our students."
To every Laurentian donor, thank you. If you are able to increase your giving or would like to know more about emerging needs at St. Lawrence, please contact Terri Selby, executive director of major and planned gifts: tselby@stlawu.edu or (315) 229-5542.
The St. Lawrence Fund is the Cornerstone of Laurentian Giving. It is a way every Laurentian can participate and make their gift count during this campaign.