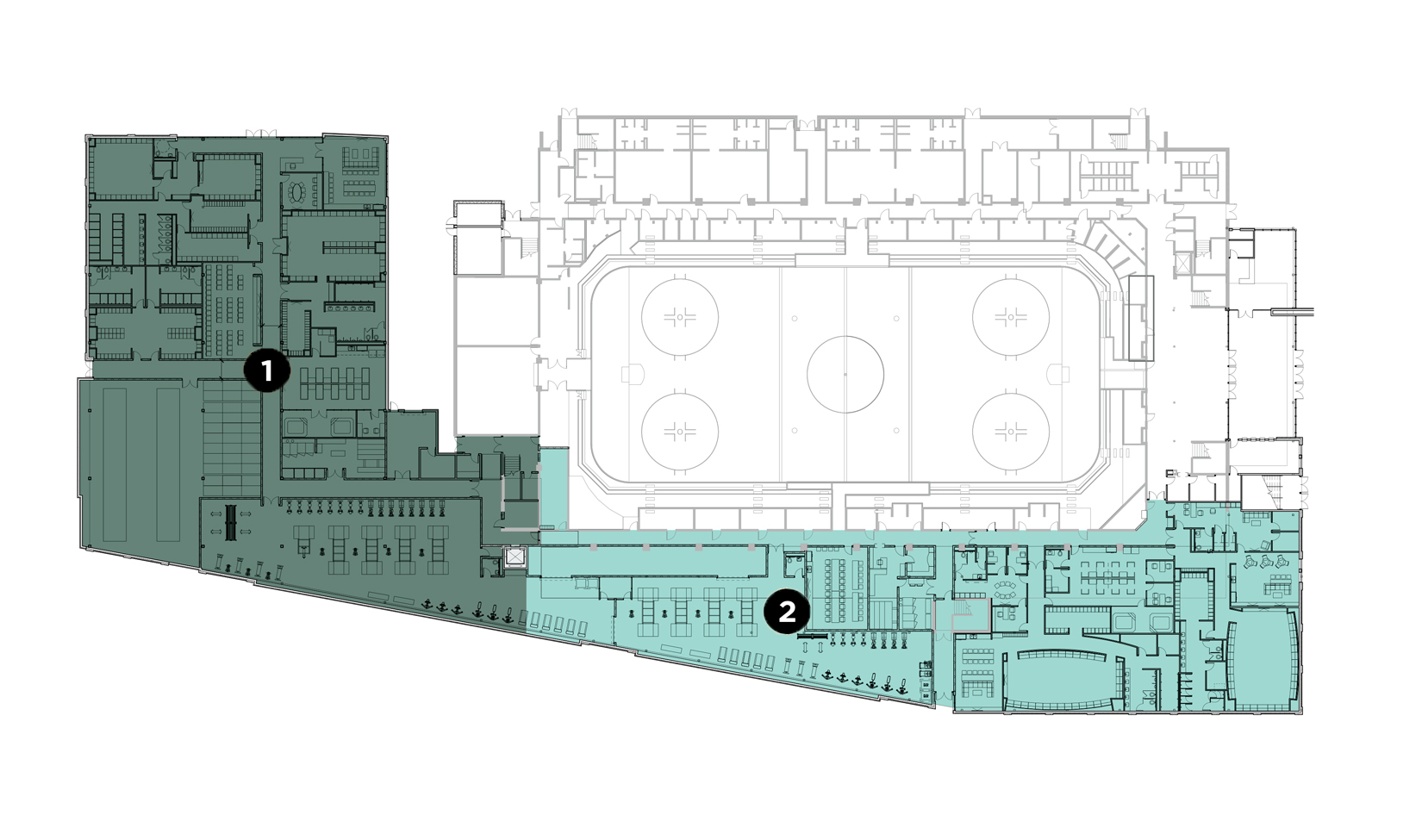 To help fund the Appleton construction and renovation, we have identified several naming opportunities. Donors to the project will be recognized for their generous support with a named space in the building. These places will be visited frequently by Laurentians and other Saints fans for generations to come.
1) Division III Athletic Center
$3,500,000
New construction will house facilities (from indoor training to locker rooms) for lacrosse, rowing, softball, and field hockey teams. This space also houses a coaches' strategy room, players' lounge, video/media center, rowing space, erg space, training and treatment center—with hydro baths and trainer's office, an equipment and laundry room, and auxiliary locker rooms and wet rooms.
2) Saints Hockey Complex
$1,500,000
The heart of the renovation, this large area includes men's and women's Division-I hockey locker rooms, coaching offices, the training center, media center and more. The donor's name will be prominently displayed off the Lobby and the North side corridor.